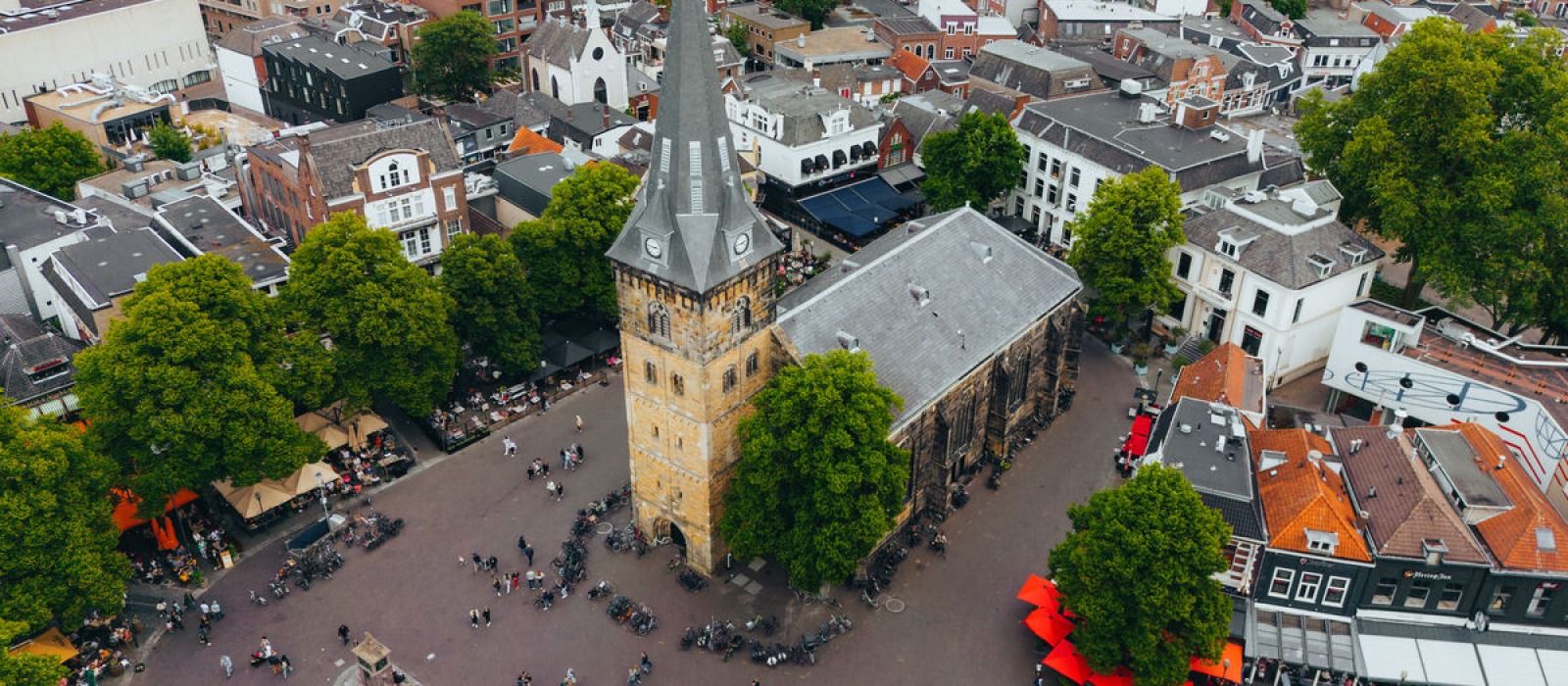 With its 160,000 inhabitants, Enschede is the urban heart of the eastern Netherlands. And one of the greenest cities in our country. Supplement your wardrobe in one of the many hip boutiques in Enschede or visit one of the city parks. The epicentre of music and art. A city with large and internationally renowned educational institutions – a university of applied science and an academic university plus an academy of music – and, lest we forget, an amazing football club.
Culture
Close to the German border lies Enschede, the largest city in Twente. The city is the epicentre of music and culture in the east of the Netherlands. Poppodium Atak, the ArtEZ academy of music, Orkest van het Oosten (Netherlands Symphony Orchestra), the Kaliber arts school, the Nederlandse Reisopera (Dutch Touring Opera), the Wilminktheater and Muziekcentrum Enschede (together) provide a distinctive and innovative musical offering.
Museum
But Enschede has a lot more to offer. The Roombeek neighbourhood, for example, has arisen like a phoenix from the ashes after the fireworks disaster that took place in 2000, and has become the epitome of architectural and high-quality urban design. Here, a broad range of galleries and museums - such as the Rijksmuseum Twenthe, TwentseWelle museum and TETEM art space - can be found. Art academy ArtEZ is also based here.
Shopping
Shopping enthusiasts can rest assured that their needs will be met in the city centre. In addition to international chains, such as Primark, Zara, Flying Tiger and Sissy-Boy, you can find many contemporary and distinctive shops here. Every Saturday, one of the largest local markets of the Netherlands takes place on the H.J. van Heekplein square, also attracting many German visitors. For a delicious lunch, you can also head to Oude Markt (the Old Market), one of the most lively squares of the Netherlands offering plenty of outdoor seating. The city has every right to call itself the number-one shopping city of the region. Prefer to go into nature? Cycle Rondje Enschede and explore the beautiful Twente countryside.